Pacific Brewers Cup 2021 Organizers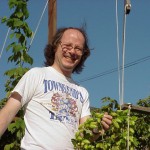 Carl Townsend – Competition Organizer
Carl Townsend is the Organizer of the 2021 Pacific Brewers Cup. He has been brewing beer since 1991, starting out with extract kits and then working up to all-grain brewing.
Carl won his first competition ribbon in 1996. Since then, he has earned National ranking as a beer judge with the Beer Judge Certification Program and has judged dozens of competitions. He earned Best of Show ribbons in the 1999 Los Angeles County Fair and the 2006 California State Homebrew Competition. Carl currently servers as Competition Coordinator of the Pacific Gravity Home Brewers Club and is a four-time winner of Homebrewer of the Year award. In addition to brewing, Carl takes great pride in his backyard hop garden.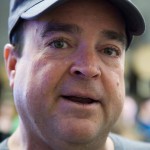 Ian Fraser
Ian Fraser is Pacific Gravity's "seasoned" club chef!  Ian is a master of the grill, the brew pot, and the hearts (and stomachs) of Pacific Gravity's club members.  After your done trying his beer, barbequed chicken wings, and smoked ribs, make sure you try his mead!
---
Pacific Brewers Cup – Affiliated Home Brew Clubs
Pacific Gravity Home Brewers Club
Strand Brewers Club
Long Beach Home Brewers